Air Conditioning Repair Service
If you need emergency service please call this number.
We repair most makes and models
When the scorching heat of summer strikes and your air conditioning system unexpectedly breaks down, it can quickly turn into an emergency situation. Whether you're at home, running a business, or occupying a commercial space, a malfunctioning AC unit can disrupt your comfort, productivity, and overall well-being.
Benefits of Alpha's Heating & Cooling Emergency AC Repair Services:
Expertise and experience in diagnosing complex AC issues.
Prompt response and 24/7 availability for emergency situations.
Access to specialized tools and equipment for efficient repairs.
Proper identification and resolution of underlying problems.
Enhanced safety measures and compliance with industry standards.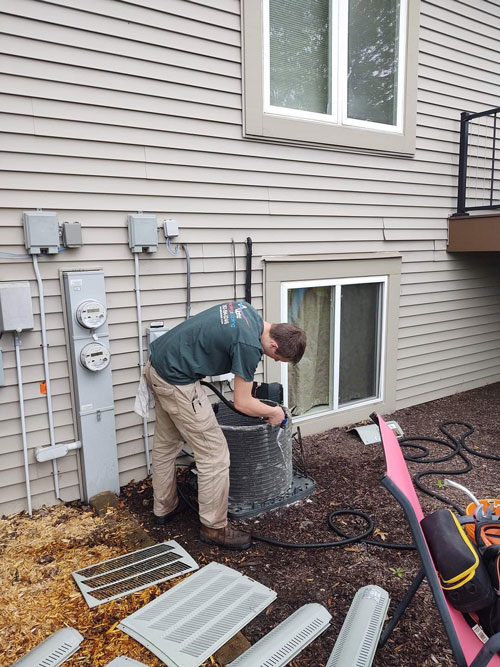 In times of extreme heat, an emergency AC breakdown can be a major inconvenience and even a health hazard. Understanding the importance of emergency AC repair, recognizing common issues, and knowing when to seek professional assistance can help you stay cool and comfortable in critical situations. By taking preventive measures and investing in regular maintenance, you can reduce the likelihood of emergencies and ensure the longevity of your air conditioning system.
Read what our customers have to say.